This DVD title is totally sold out and no longer available.
The Book (below), is still available.

To buy the book, click the button that applies to you:
US customer / $95 plus $12 S&H
Canadian customer / $95 plus $24 S&H
European customer / $95 plus $31 S&H
Build a Nyckelharpa is a documentary film chronicling the building of a nyckelharpa. Sweden's master builder, Sören Åhker generously consented to be filmed as he worked, reasoning that the well loved nyckelharpa is a fragile remnant of a bygone time and hoping that the knowledge and insight required to build this amazing and unique traditional instrument not be lost.
Swedish American filmmaker and nyckelharpa player Rita Leydon took the project to heart and two time world champion Peter Puma Hedlund lent his support by acting as advisor and new instrument test driver.
Swedish language. (note:There is no English narrative soundtrack.) Running time 4 hours 15 minutes on two DVD-R discs in NTSC format. Compatible with all personal computers equipped with a DVD drive and player software and with most recent consumer DVD players.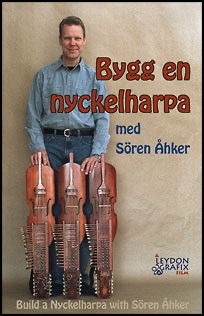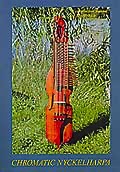 Chromatic Nyckelharpa, a Construction Manual
by Sören Åhker
Now available in English. Detailed building instructions and drawings for both child's and full size nyckelharpa. Indispensable. A great companion to the film.