Peter Hedlund's Nyckelharpa Workshop (Peter Hedlunds Nyckelharpskola) is an ambitious joint effort undertaken by Peter Hedlund and Rita Leydon. Peter is a two time world champion, 1992 and 2000, on the chromatic nyckelharpa, and Rita is a designer and producer who also plays nyckelharpa. They teamed up and created a series of interactive lesson volumes in dvd format. The Nyckelharpskola consists of three volumes.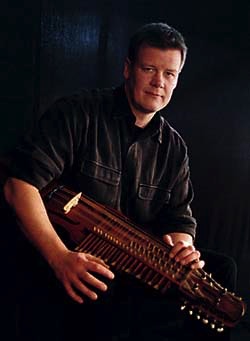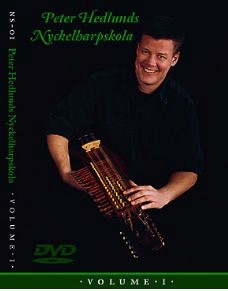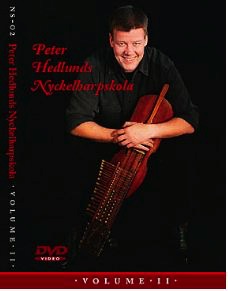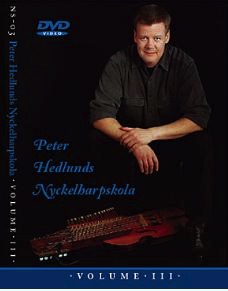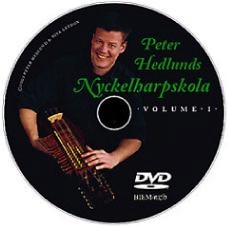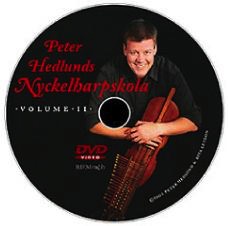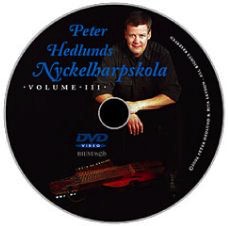 The dvd-video disc is programmed such that the viewer can elect to hear Peter's instruction in Swedish or English.

The viewer can also select from two camera angles as Peter demonstrates his tunes both slowly and in tempo—full figure view or closeup of the left hand.



You need a way to play dvds.
This dvd-video disc is in NTSC format, the standard for North America. The region code is set for ALL regions. It will play in any set top NTSC dvd player.
It will also play, without problem, on any computer equipped with dvd player software anywhere in the world. The image tends to be softer and darker on a computer monitor than on a TV monitor. A computer's dvd player can be optimized with various hardware cards which can be installed enabling the signal to be sent to a TV monitor.


Hållnäspolketten
from Volume 2
Blekingepolskan
from Volume 3