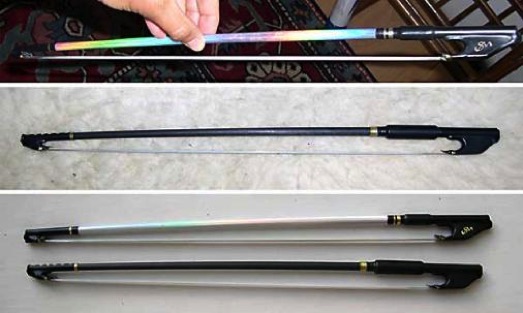 Here is a side by side comparison of the first prototype nyckelharpa bow that Ed made for us alongside the basic no frills bow that we now offer in several lengths and weights.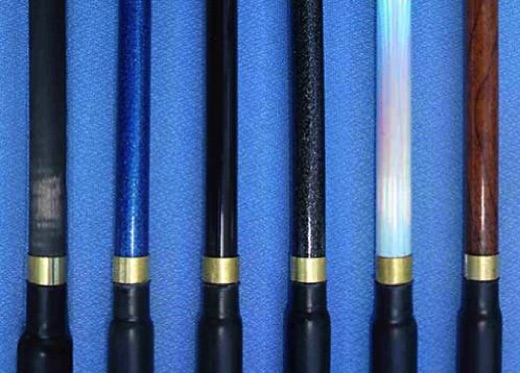 a sampling of
Standard Colors
(left to right):
Naked Graphite
Cobalt Blue
Classic Black
Stardust
Aurorabow Realis
Cherry Wood Effect.
There are three price tiers:
The no frills bow in naked graphite.
A custom bow would be a color that has to be special ordered, or different choice of frog and tip colors or any other particulars you desire based on Incredibow's offerings.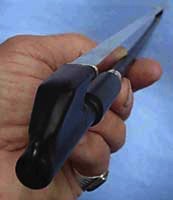 Here are a series of detail shots of our basic no frills bow taken by Ed Wilcox. The stick is naked graphite. It is a visually elegant matte black bow. There is added depth at the tip compared to the original prototype bow, this difference can be seen clearly in the side by side pictures above.






A sampling of special order bows:
An Aurorabow Realis stick
with silver metal flake ends.
Standard bow with
Cherry Wood Effect stick.
Standard bow with
Reignbow Ripple stick.