Nyckelharpa World
Championship Competition
VM2000 is a two and a half hour presentation of the 2000 Nyckelharpa Championship Competition held in Österbybruk. Every note is included with lots of nice closeups of fingers and bows. Twenty-one high caliber musicians playing many great tunes we don't ordinarily hear. A wonderful resource for nyckelharpa enthusiasts and players.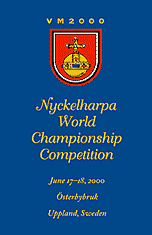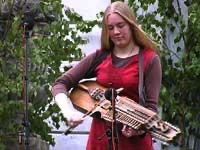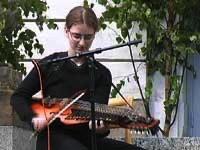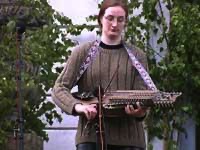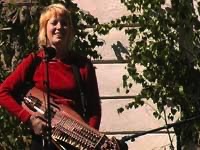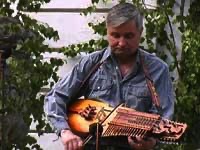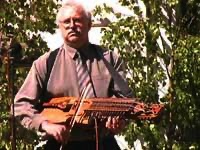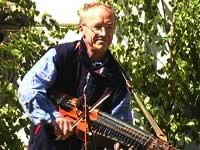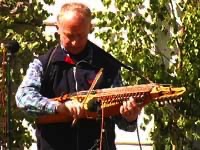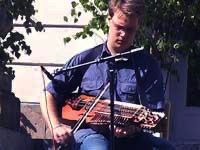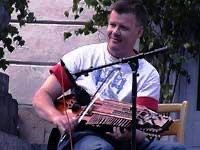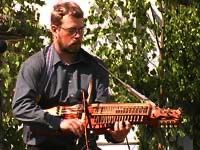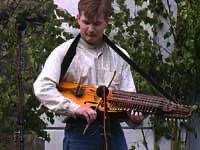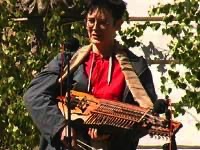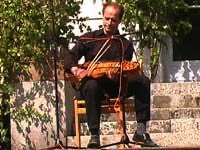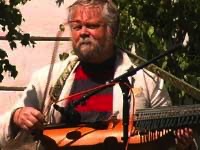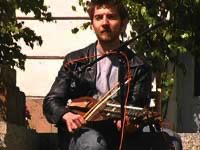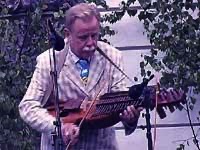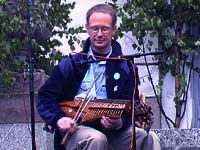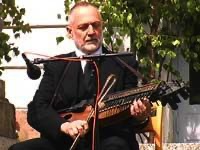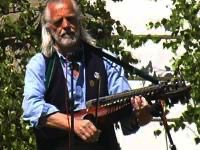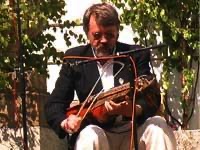 I am amazed at the remarkably different styles of playing. Several of the players have a real folksy playing style (that is to be expected since this is a folk instrument). Some of the players have "death grips" on the bow. We enjoy watching the video and seeing real people playing real instruments. It is fun to watch how each one keeps time. Some count with the foot tapping regularly, others use both feet and many others seem to count only 3-4 and keep the foot quiet on 1-2.
The tapes and video have opened up a wonderful world of Swedish folk music to those of us who cannot attend such events easily. Thank you for this wonderful living history recording.
—Joseph Kostusyk, Ohio
Hej, och tack för filmen! Den kom igår. Har sett den en första gång i går kväll och är mycket nöjd. Vilken massa fina låtar det finns på denna inspelning!
—Birger Gran, Luleå
Just thought that I would let you know that the VM2000 video arrived yesterday safe and sound. The things you send certainly get here fast. I've already watched it a couple of times and now understand why so many of the comments about it referred to the sound quality. It really is quite good. Anyway, it is very interesting to see the contest in that manner—as if I am sitting right there in the audience (with the benefit of a better view of the playing action). As with the DVD, the graphics are very nice. I hope you film another one in the future.
—Rickford Grant, Japan
I just spent a delicious morning watching the video. It's great! You must have had a killer mike to get the sound that good. I'm so glad you got permission to sell it because I think it's a must have for everyone.
—Anne Kimble Howard, Kentucky
Is a film about the Nyckelharpa World Championship competition worth your while?
Yes, it is! I admit I was a little doubtful that such a film would have any real entertainment value, but having seen it, I have to say my doubts were unfounded. I am acquainted with most of the participants and familiar with their various playing styles. The film does a very good job of representing each player's characteristic style. Every competition note is included! It is fun to be able to compare how we all play, too. Rita has done a fantastic job! It wasn't easy for her to sit still filming hour after hour.
Did the jury choose the right winners? Now you can judge for yourself. Choose your own favorites. There are many fine players to select from. I don't think there are any obvious winners. (Personally, I would have chosen another winner in the modern harpa class ... )
It should be noted that one can learn a lot from studying the different playing styles. If you don't have close contact with high caliber players, this film is your chance to have a cross section of Sweden's best harpa players right in your own living room. Learn from the different styles, take or leave whatever you like. This film can help you further develop your own playing style. The best thing about the film is that it enables us to enjoy and appreciate so many different styles of playing. Buy it!
—Peter Puma Hedlund, Sweden
VM2000 is a wonderful resource for nyckelharpa players. It is a great chance to see some of today's best players in action, close up. There is a wide variety of playing styles, and the view is good enough to be able to observe their technique, and see what really works (and what doesn't). We've all got lots of recordings to listen to, but this is an opportunity to watch as well!
—Sheila Morris, Colorado
The film really broadened my awareness of nyckelharpa and stämmas. The rare opportunity to see and hear all the various gammalharpas, with all their different music, as well as the characters who play them, was quite a treat. The easy virtuosity of the modern nyckelharpists was neat. The visual impact of seeing them while they play adds quite another layer to the music, much different from a CD. And to see the festival scene, which Rita captures quite well, right down to the birches quivering in the cool breeze, was special. For those of us who have never been to Sweden, this is the next-best thing. The film is a real pleasure.
—John Farrow, North Carolina
The video was both beautifully filmed and interesting. I also thought the sound quality was exceptional.
—Anita Widell, Sweden